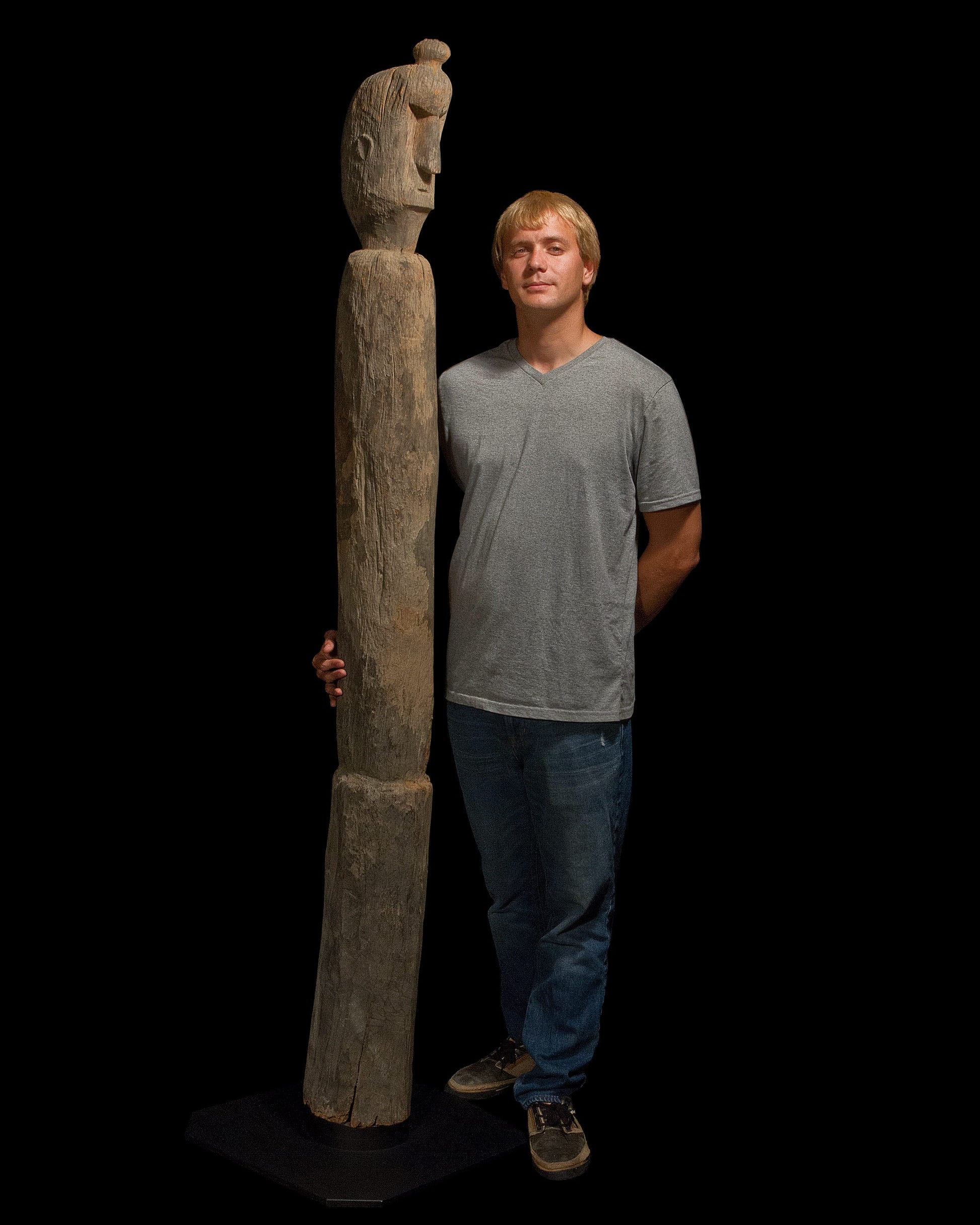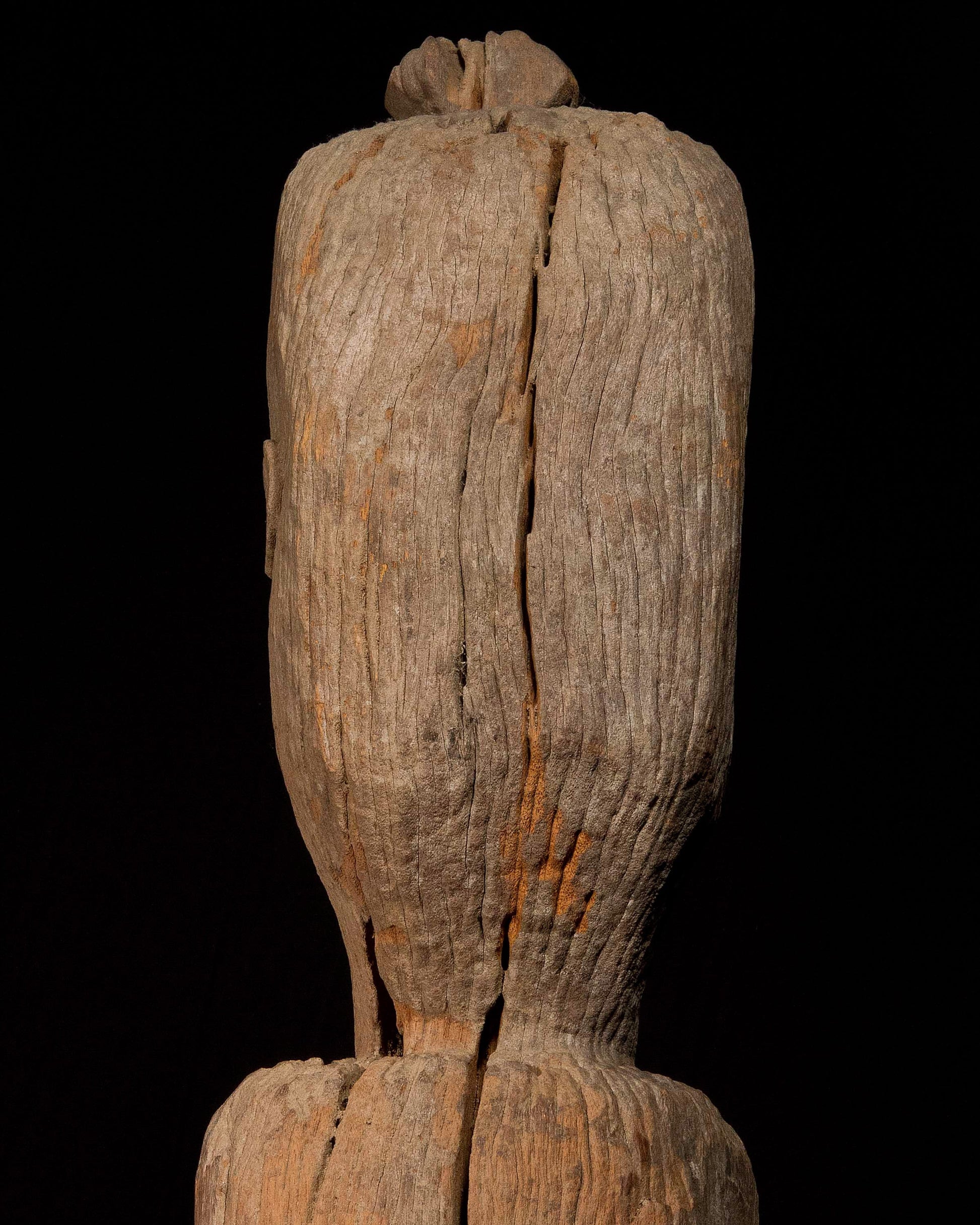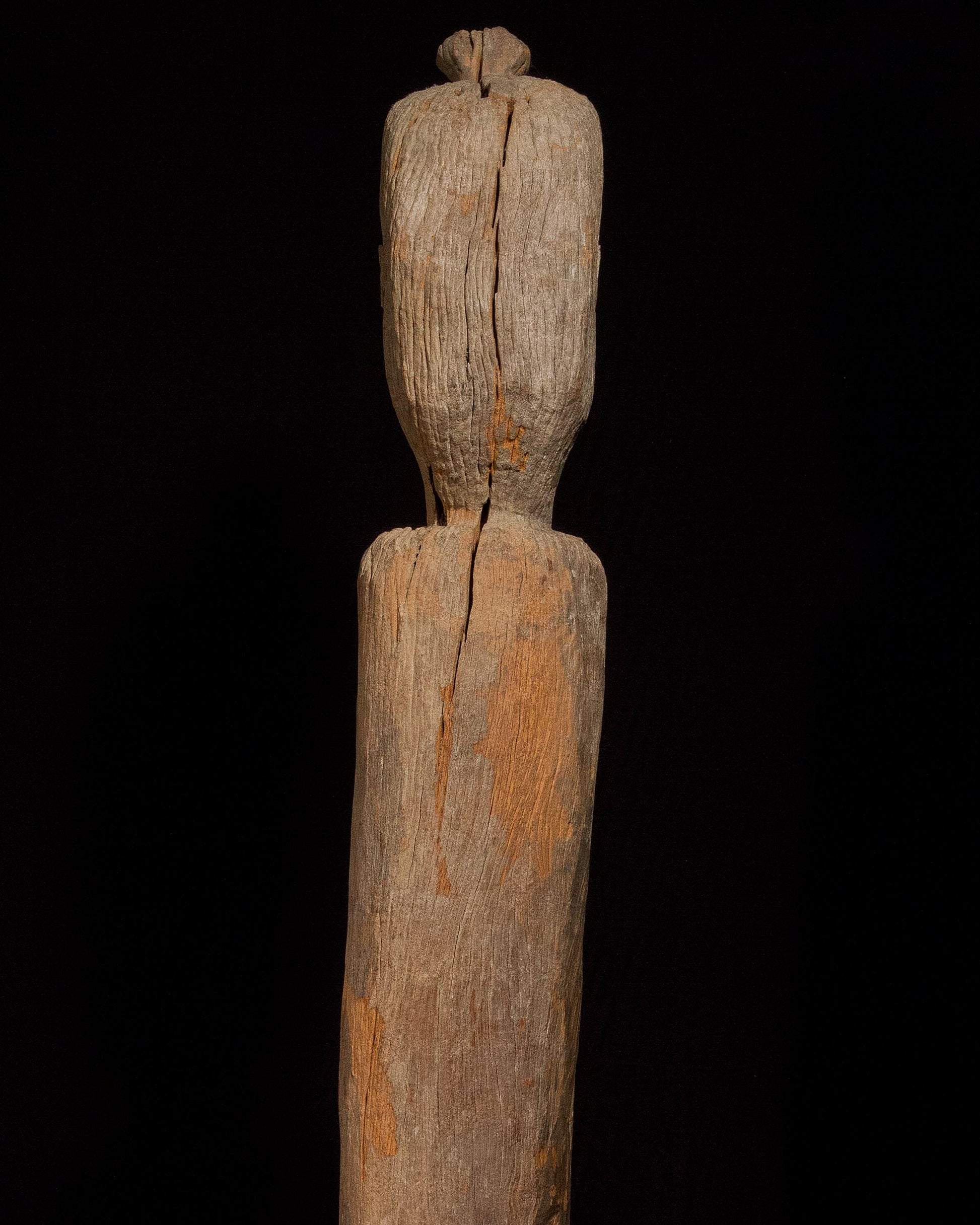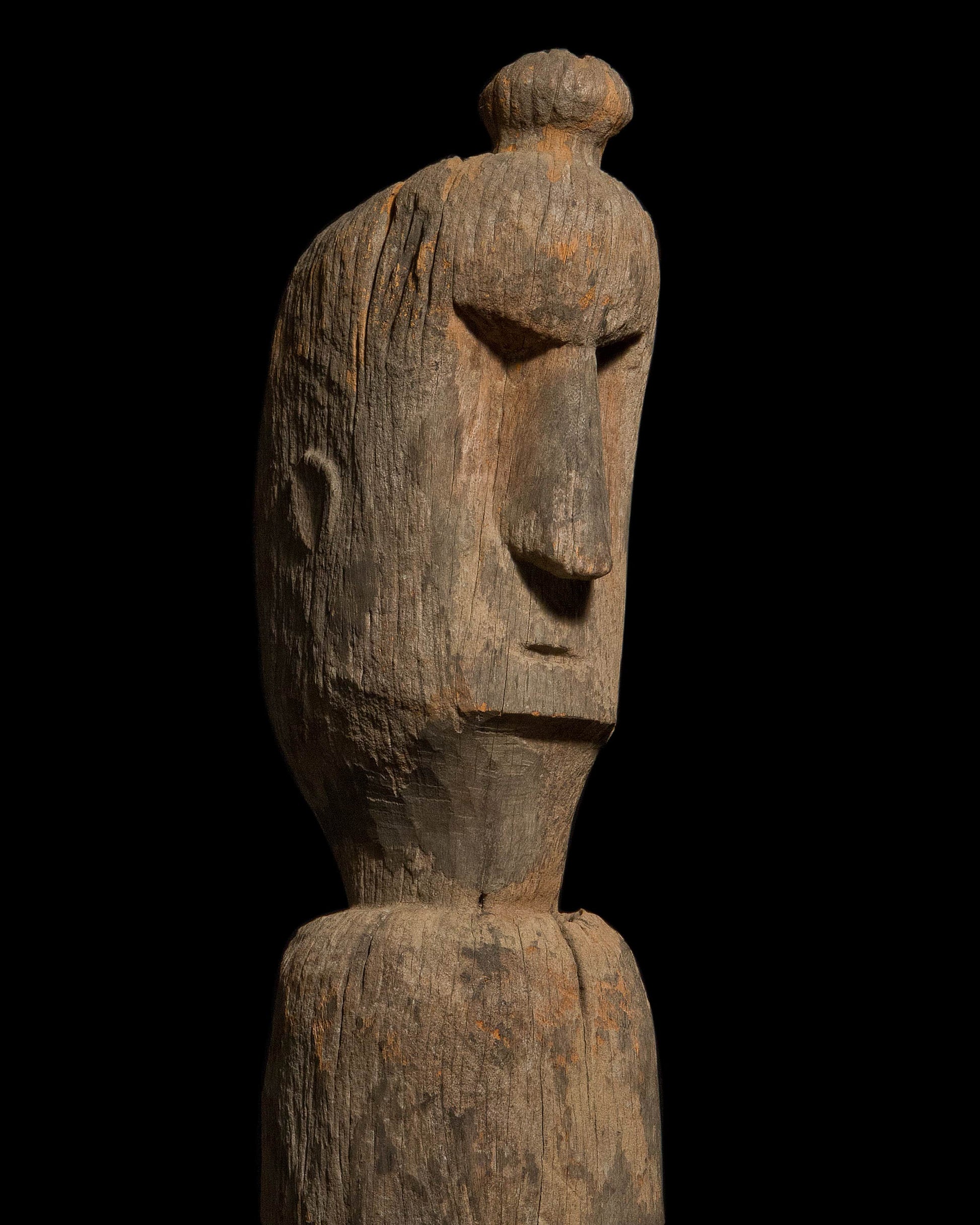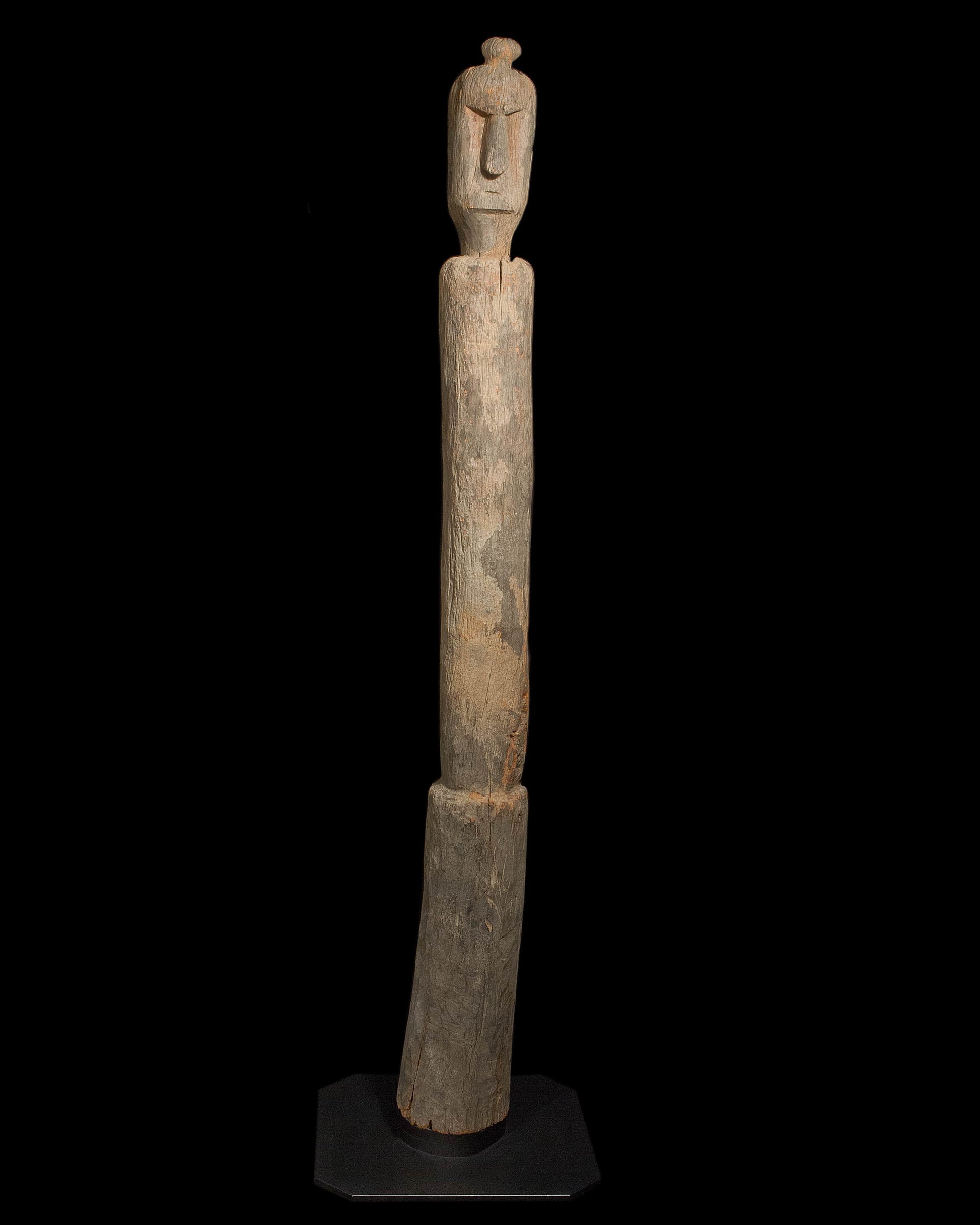 "Ai Tos", Ancestral Guardian
Sale price
$6,500.00
Regular price
PS12-9-12

This uniquely tall and imposing "Ai Tos" ancestral guardian is from the island of Timor, Indonesia. This "Ai Tos" was found specifically in East Timor and is made of hardwood, it has a natural patina of age and wear. The people of Timor hand carved these "Ai Tos" specimens and placed them on circular stone mounts in the center of their village.

Mounted On A Precision Black Steel Stand.
East Timor, Indonesia.
Circa 1900.

Sizes/Dimensions: Specimen Height: 79" Width: 7.50" Max depth: 10"
Square base: 21"x21"

Freight & Packing Upon Request
Items of considerable weight and large volume will have freight and packing calculated upon request. Smaller items shipped within the domestic United States are priced with freight and packing included.