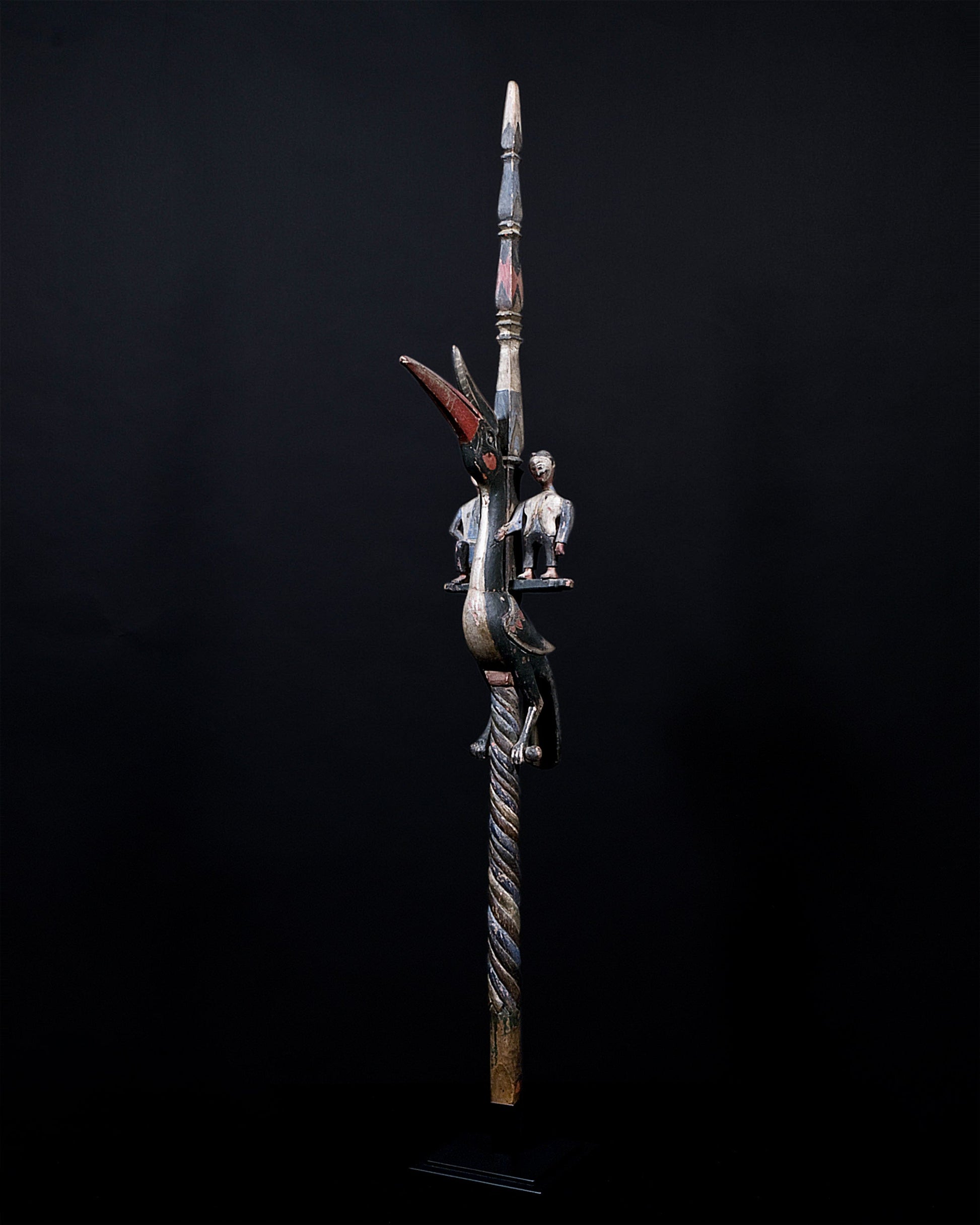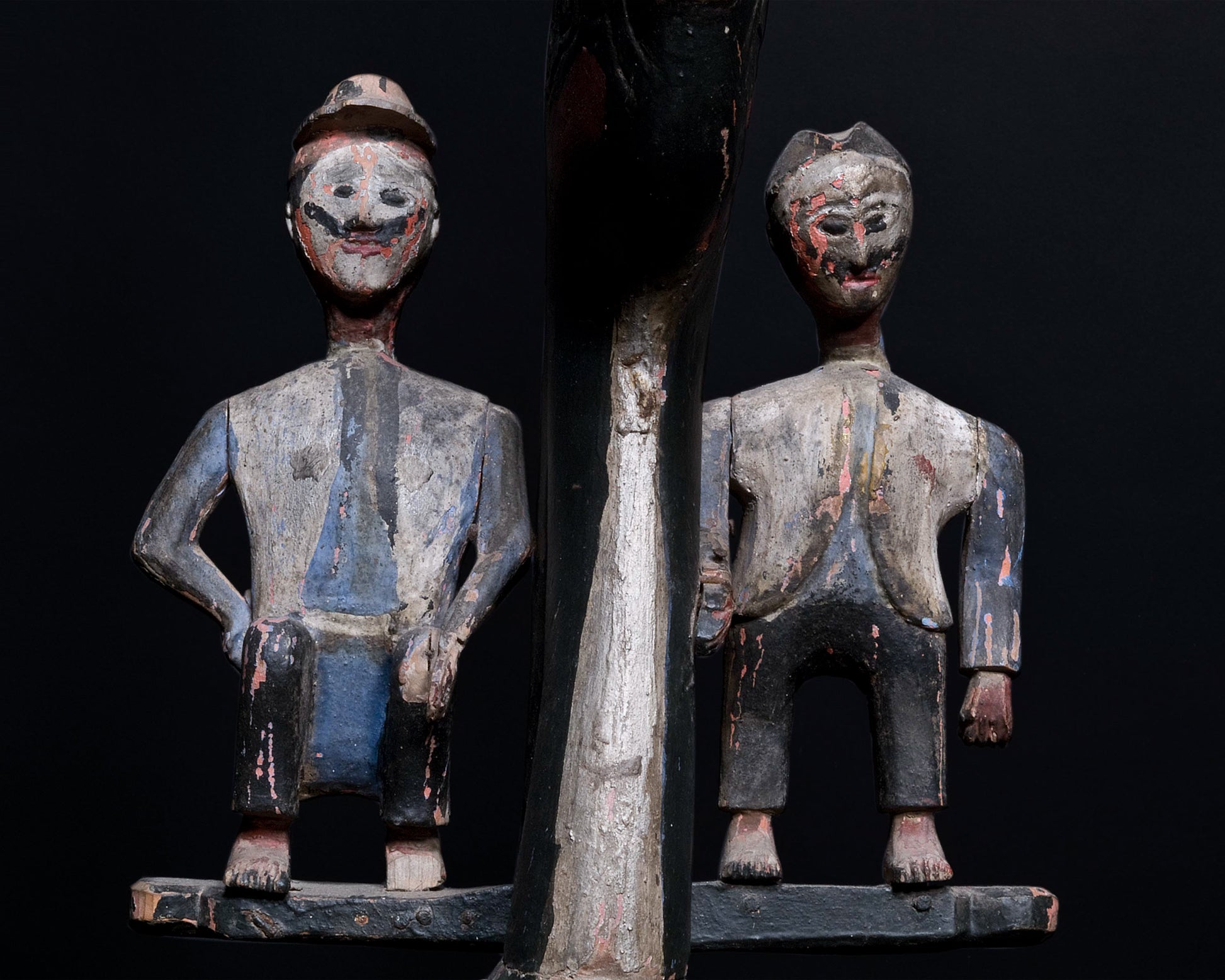 Bull Racing Talisman With A Dominant Hornbill Bird.
Sale price
$7,500.00
Regular price
PS-11-1-25 / 15-6-3

This talisman was used in the traditional and prestigious bull racing festival called Karapan Sapi, on the Island of Madura, Indonesia.

Different villages will go against one another and advance to the next race, eventually reaching the final race in the administrative center, Pamekasan, for the Indonesian President Cup Trophy. The bulls are decorated with flowers, gold, and fabrics, accompanied with traditional Gamelan music, food, and wagers on the outcome of the race. The bull racing season runs from July through to October.The ceremonial talisman is inserted vertically in a wooden yoke of a pair of bulls that were racing with a human rider.

Madura Island, Indonesia.
Circa 1900.

*** Yoke definition : a wooden cross piece that is fastened over the necks of two animals and attached to the plow or cart that they are to pull.

Sizes/Dimensions: Height: 59" Width: 8" Depth: 16"

Freight & Packing Upon Request
Items of considerable weight and large volume will have freight and packing calculated upon request. Smaller items shipped within the domestic United States are priced with freight and packing included.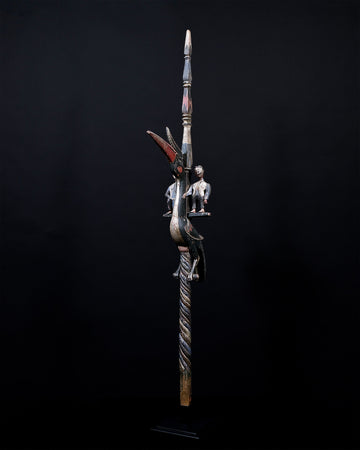 Bull Racing Talisman With A Dominant Hornbill Bird.
Sale price
$7,500.00
Regular price