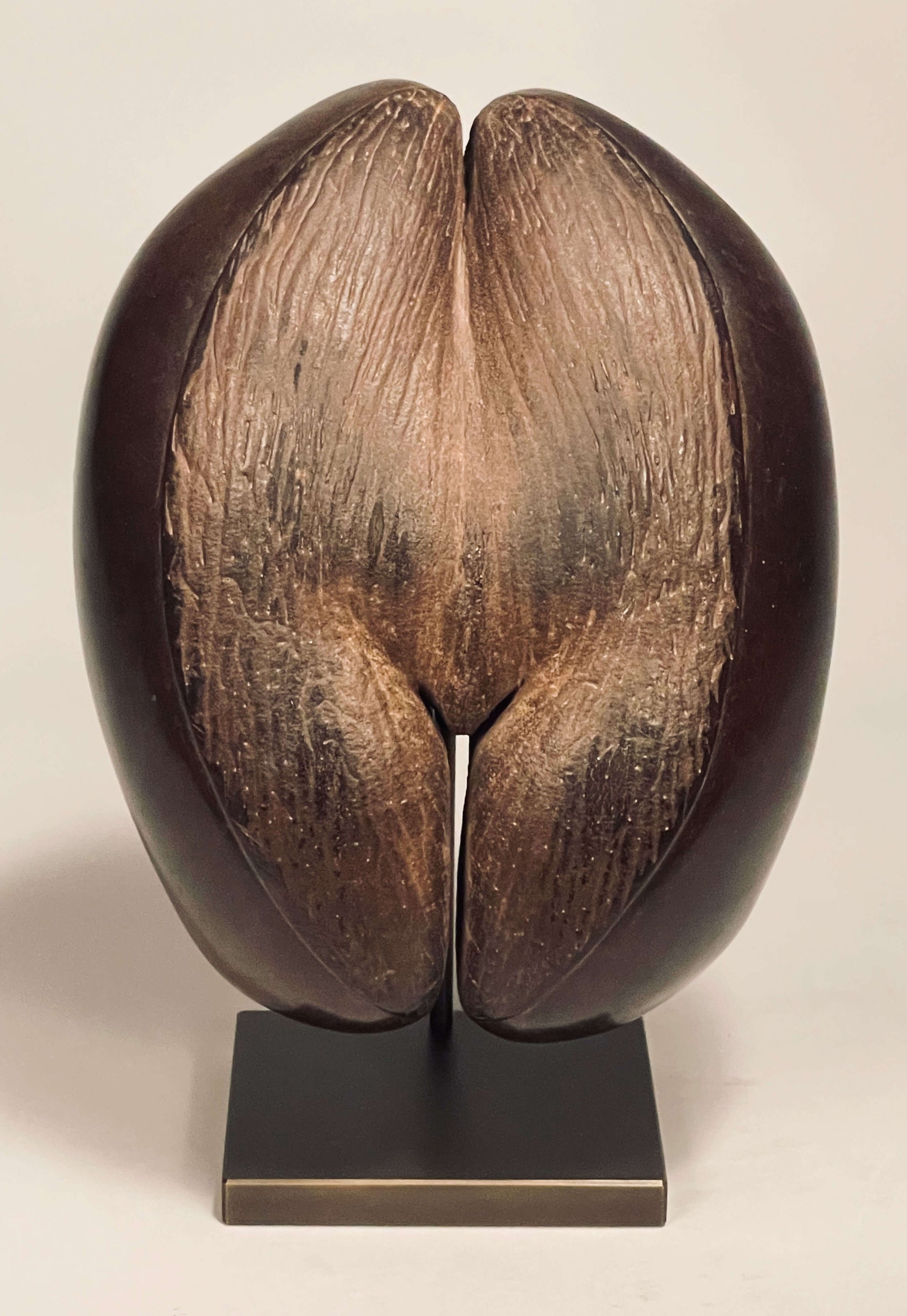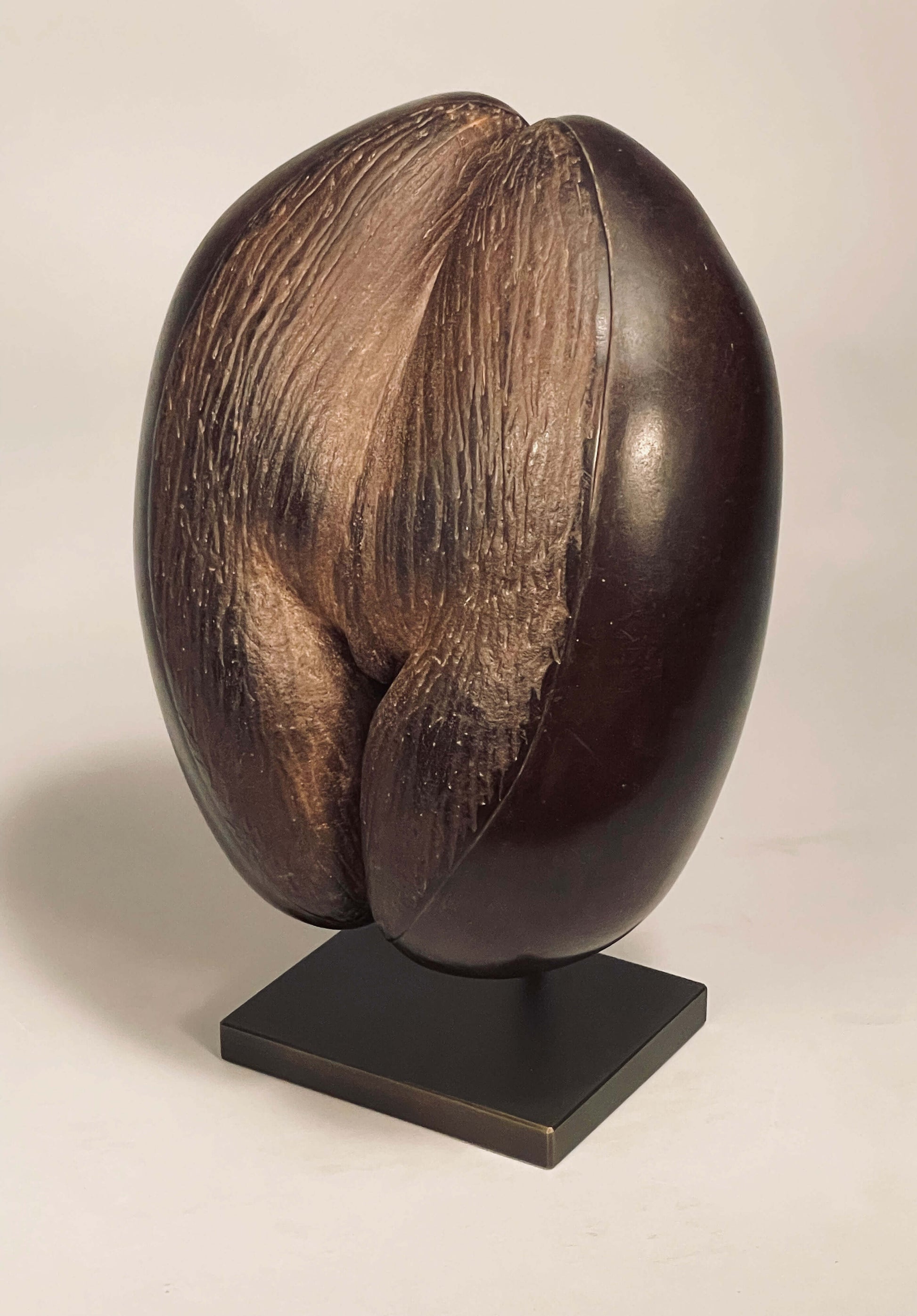 Sale price
$5,500.00
Regular price
17-4-41

The double formed coconut of a tall tree indigenous to only two of the 115 Seychelles, "Coco De Mer" takes eight to ten years to ripen on mature trees that are well over 100 years old. It is the sole member of the genus Lodoicea and its fruit weighs 15-30 kilograms and contains the largest seed in the plant kingdom.

The source of many legends and mysteries, "Coco De Mer" were often found by sailors floating in the warm currents of the South Seas. There is an example in Rosenberg Castle in the Royal Danish Kunstkammer of 1737 described as "complete, rare and beautiful".

Because of its alluring sensual and erotic nature it was revered throughout the world as a symbol of fecundity. In Southern India, Coco De Mer are found in Hindu temples and are said to represent the "COSMIC EGG". In Southeast Asia the nobility use the Coco De Mer to make elaborate Betel Nut bowls which are part of the bridal exchange between powerful families.

Carved Temple Coco De Mer.
Tantric Symbol Of The Cosmic Egg.
Mounted On A Precision Solid Brass Stand.

South India.
Circa 19th C.
Ex-Private Collection: London

Sizes/Dimensions: Height On Stand: 16.50" Width: 10.50" Depth: 7.00"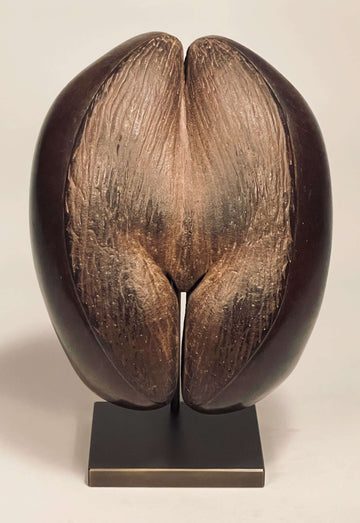 Coco De Mer
Sale price
$5,500.00
Regular price