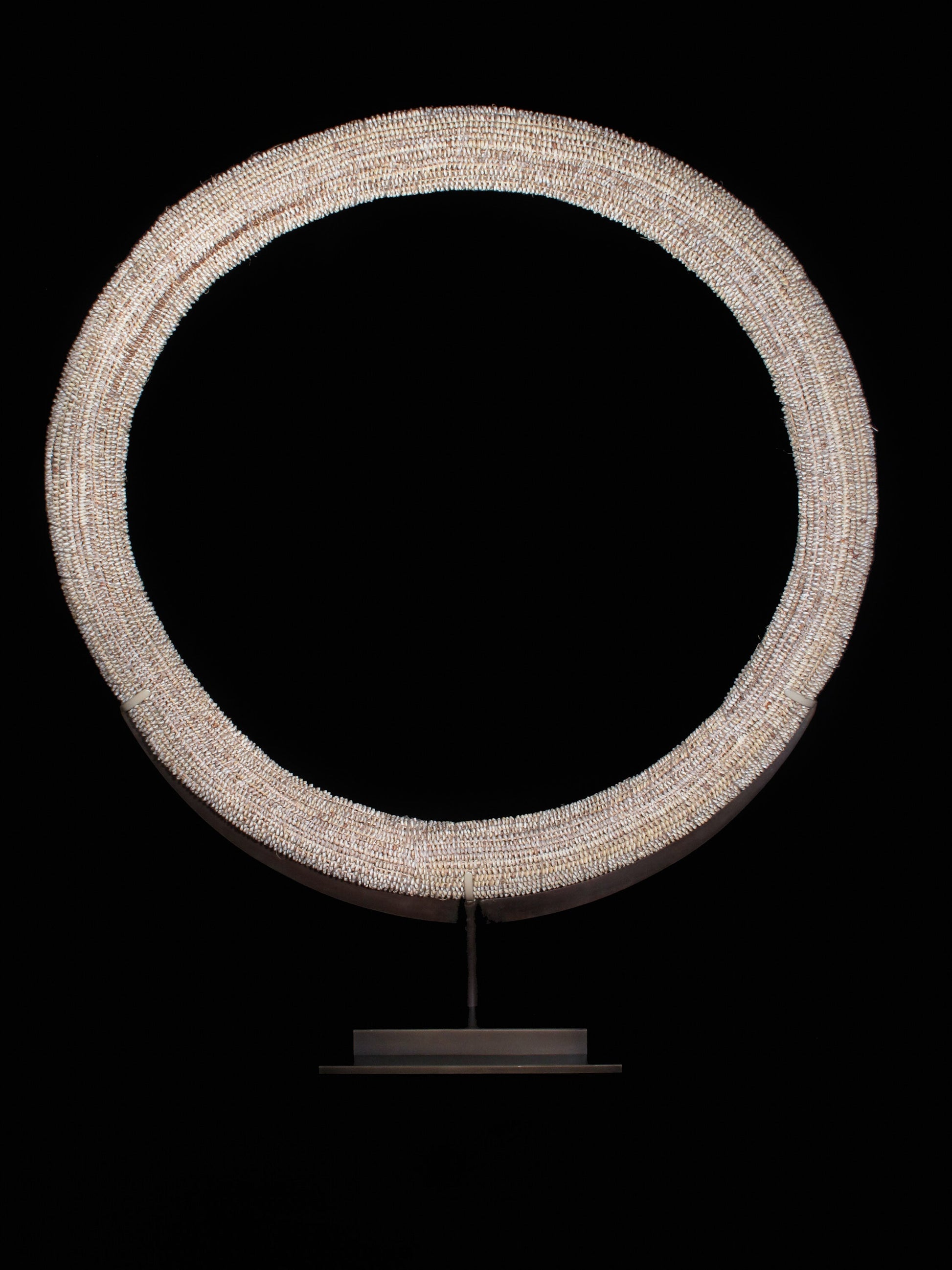 Monumental "Tolai" Circular Shell Currency
Sale price
$11,500.00
Regular price
PS-10-3-16

This is the highest denomination currency on New Britain Island off the Northeast coast of New Guinea in the Bismarck Archipelago. The "Big Man," chief of the tribe, was the only person who could afford such a large ring like this one. The ring is opened and deconstructed when there are more shell sections that can be added and then rebuilt. The shells are strung on a thin length of palm frond that is about 6" in length. They are the smallest denomination of shell currency which are gathered together in multiples to make this circular ring.

Barter currency of prestige. Unusually large format for this type of specimen. Highly desirable in this diameter. Mounted on a precision brass stand.

New Britain, Papua New Guinea.

Sizes/Dimensions: Specimen Diameter: 36" Height On Stand: 42"

Freight & Packing Upon Request
Items of considerable weight and large volume will have freight and packing calculated upon request. Smaller items shipped within the domestic United States are priced with freight and packing included.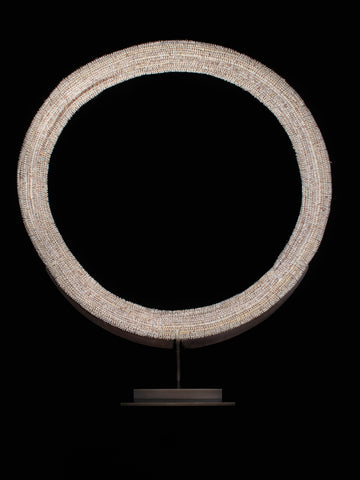 Monumental "Tolai" Circular Shell Currency
Sale price
$11,500.00
Regular price