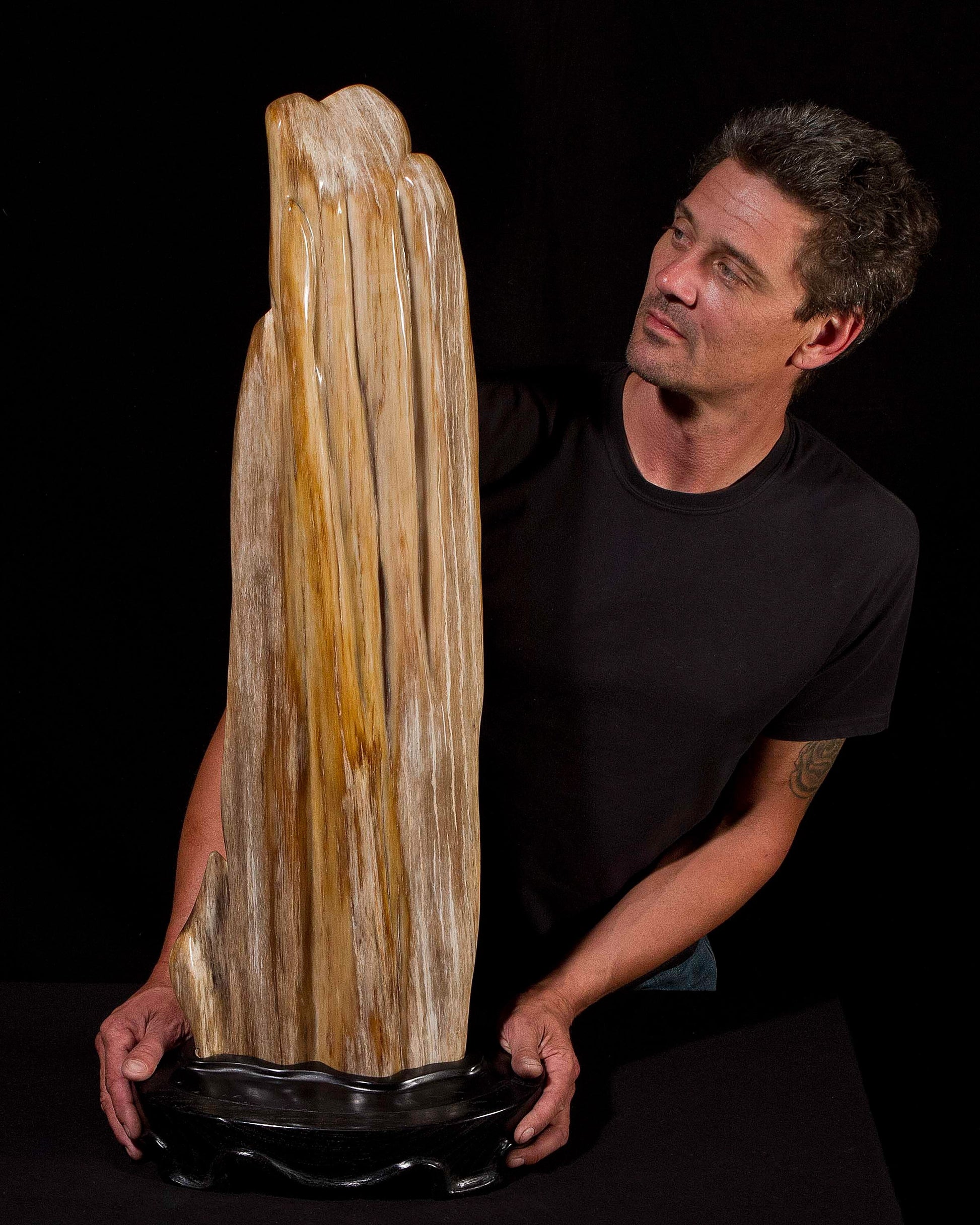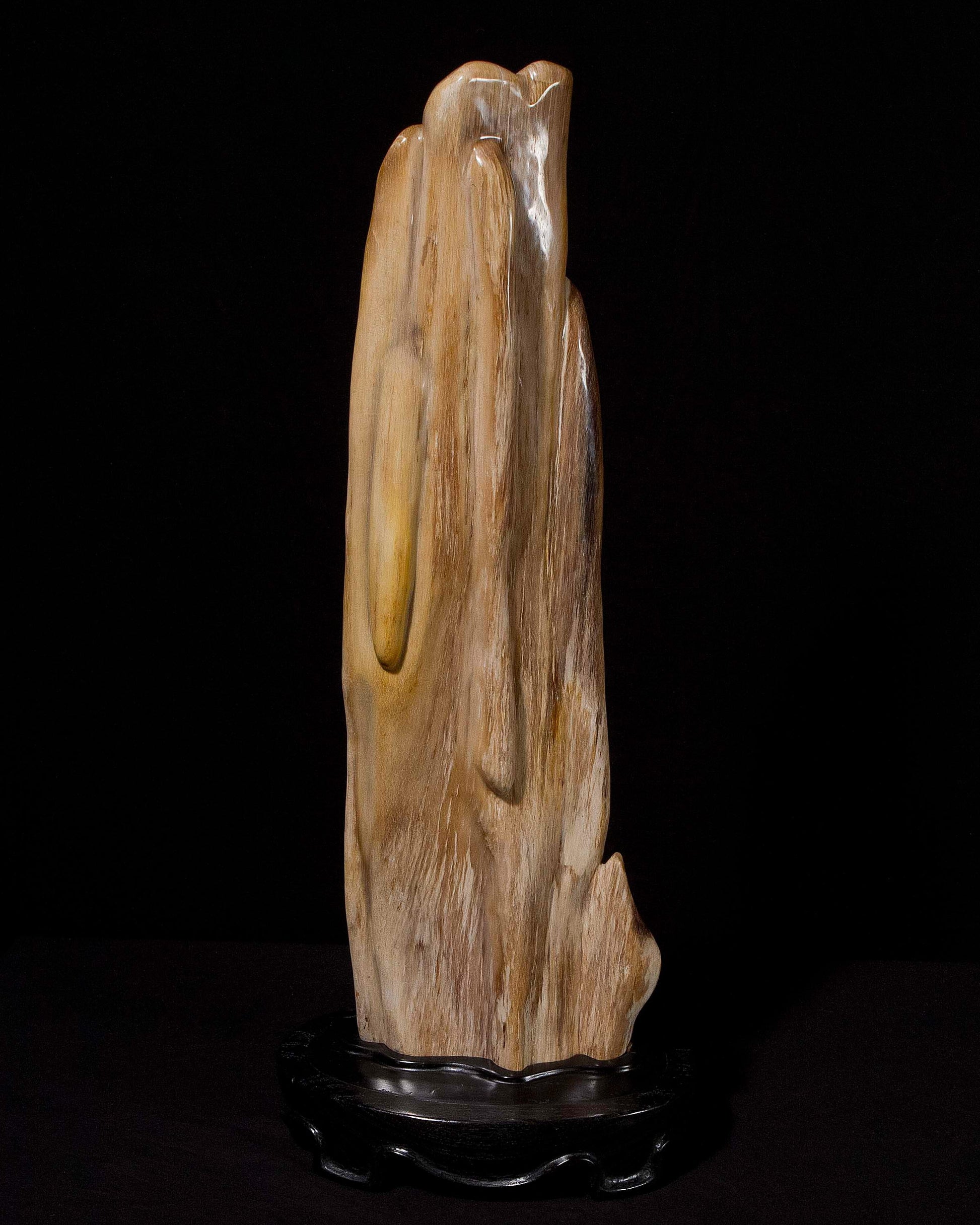 Sculpture Of Petrified Wood
Sale price
$1,100.00
Regular price
PS12-10-20

Polished & shaped petrified wood created using diamond Abrasives to achieve a "Scholar's Stone", an alluring form.
Mounted On A Hand Carved Hardwood Base.

Indonesia.
Millions of years old.

Sizes/Dimensions: Height: 35" Depth: 8" Width: 10"

Depth & width of base: 13"x14"
Weight: 40 lbs
Freight & Packing Upon Request.
Items of considerable weight and large volume will have freight and packing calculated upon request. Smaller items shipped within the domestic United States are priced with freight and packing included.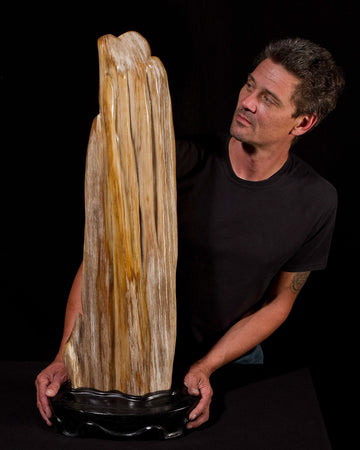 Sculpture Of Petrified Wood
Sale price
$1,100.00
Regular price